Part 2
In the first part of this success story I shared some of the key lessons gained by Head of Marketing at LOCKEROOM Connor McAllister.
Here we look at the latest campaign Connor is testing against previous executions. It is currently tracking at 83.2% response rate. There is a 44% response rate directly from the mailing and a 70% response rate to the follow-up phone call to the 56% who didn't initially respond. In other words – 350 leads from the 420 mailpacks.
The mailpacks are personally addressed to individuals and hand-delivered by staff to ensure they reach the prospect. Sales are confidential but the ROI of the campaign is more than 900% and climbing.
You won't find results like these in a digital-only campaign. And you won't find any alleged B2B marketing experts advising you to use 3D mail – because most have no experience working with mail.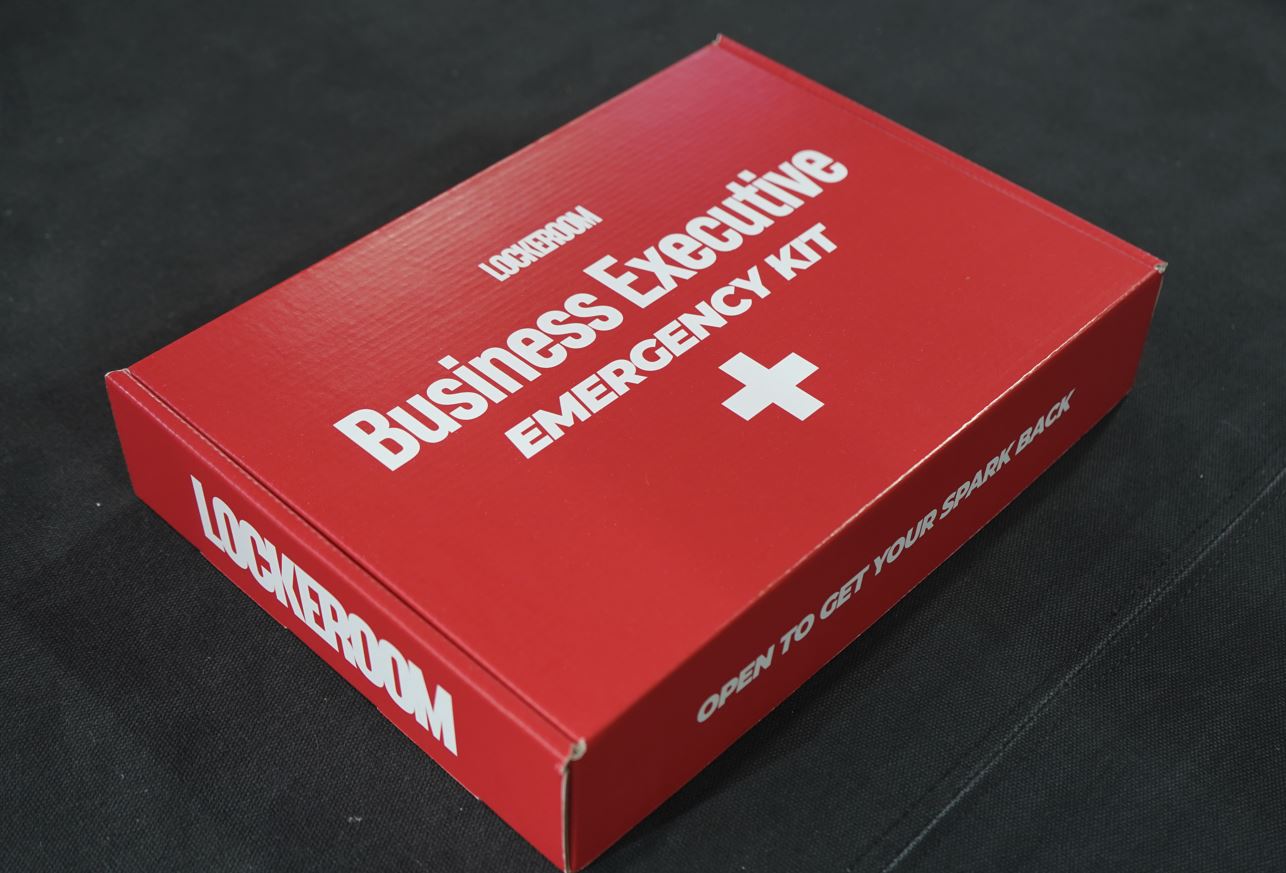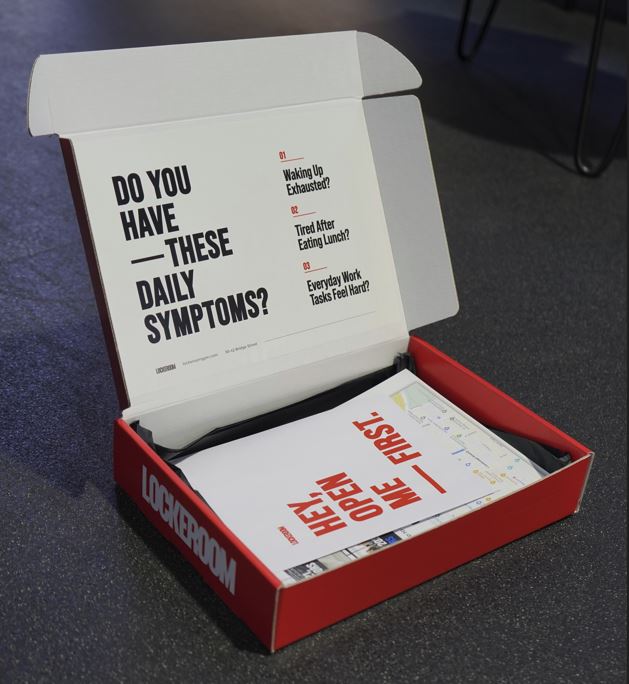 The campaign message targets executive behaviour around health, and the risks associated with not looking after yourself. There is a personalised handwritten letter that sits on top of an envelope.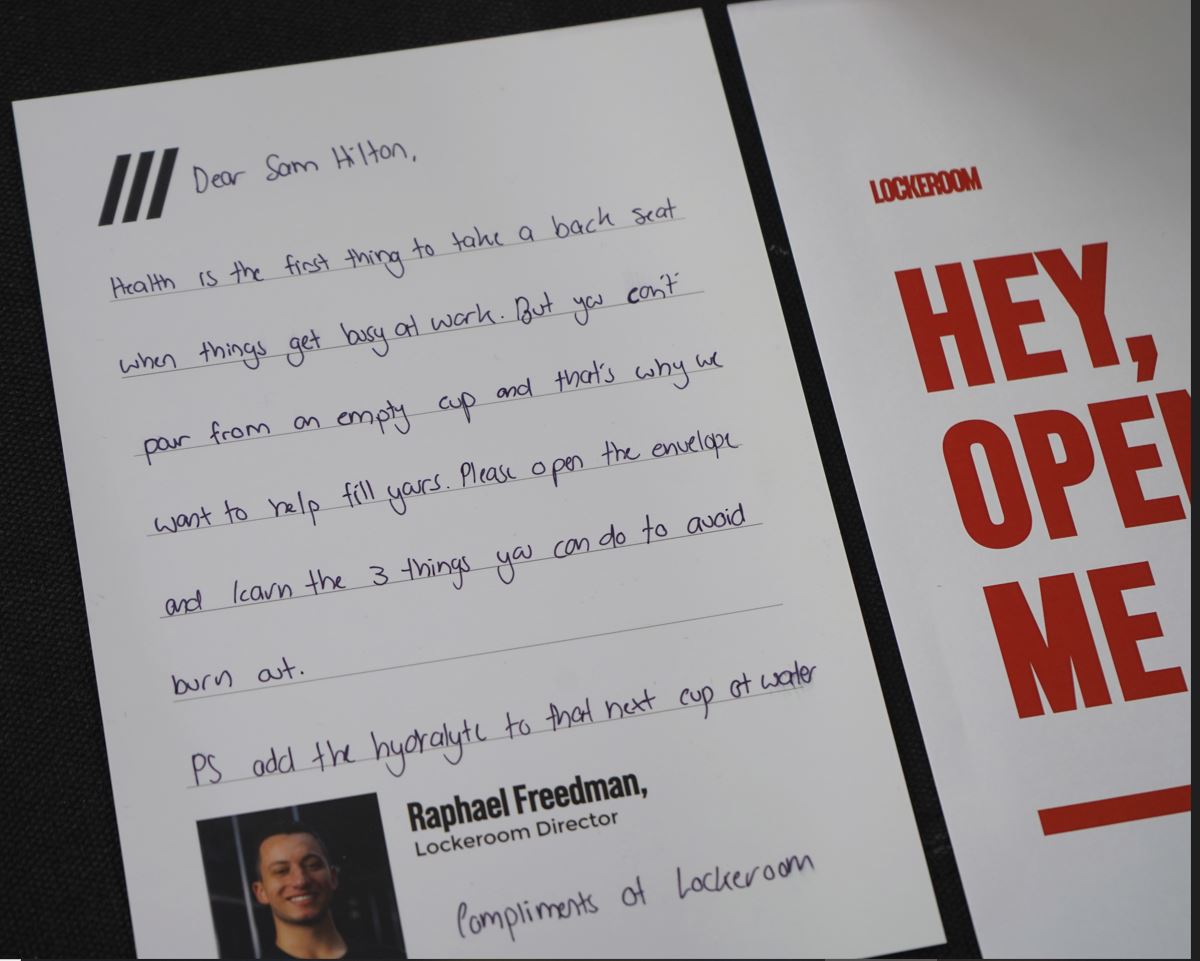 The letter and envelope encourage the prospect to open the envelope.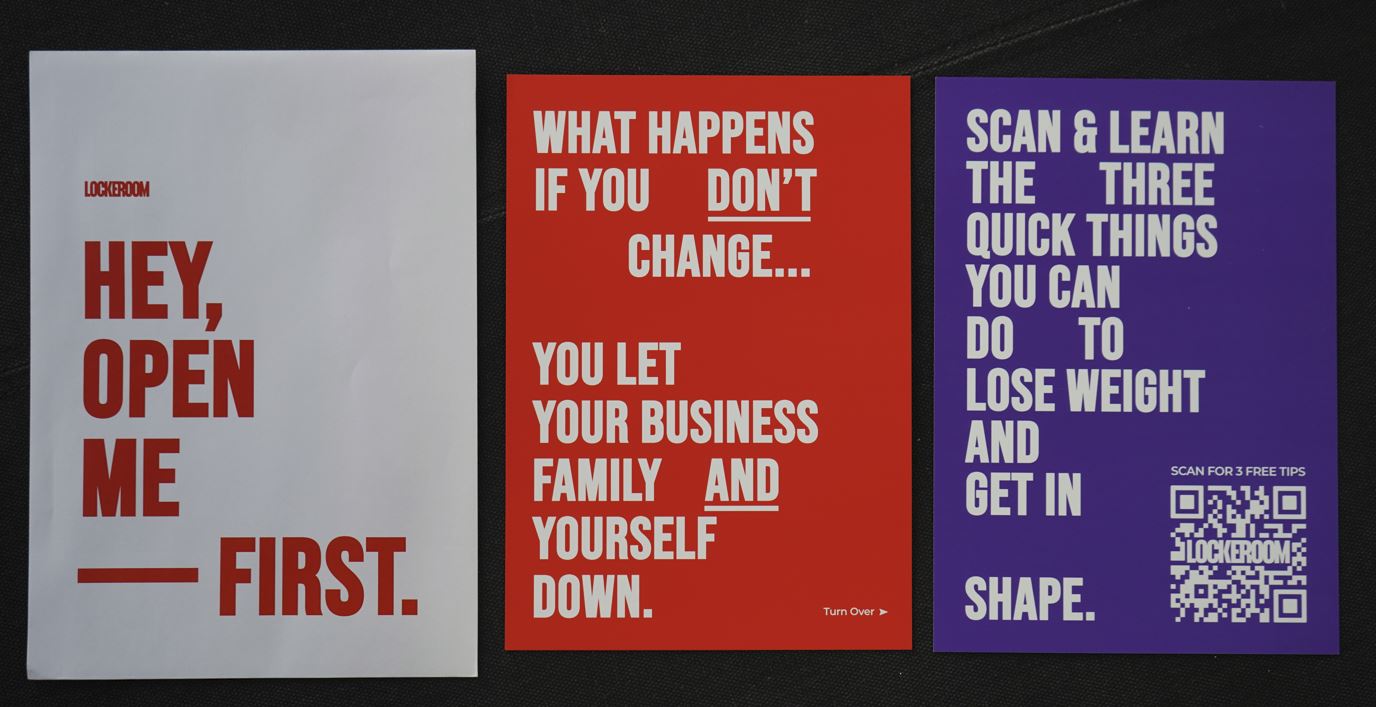 Inside the envelope are more Q&A cards. The QR code links to answers to the health questions and an invitation to join LOCKEROOM.
There is also a 'tips' card to prove how simple it is to make a change to your routine.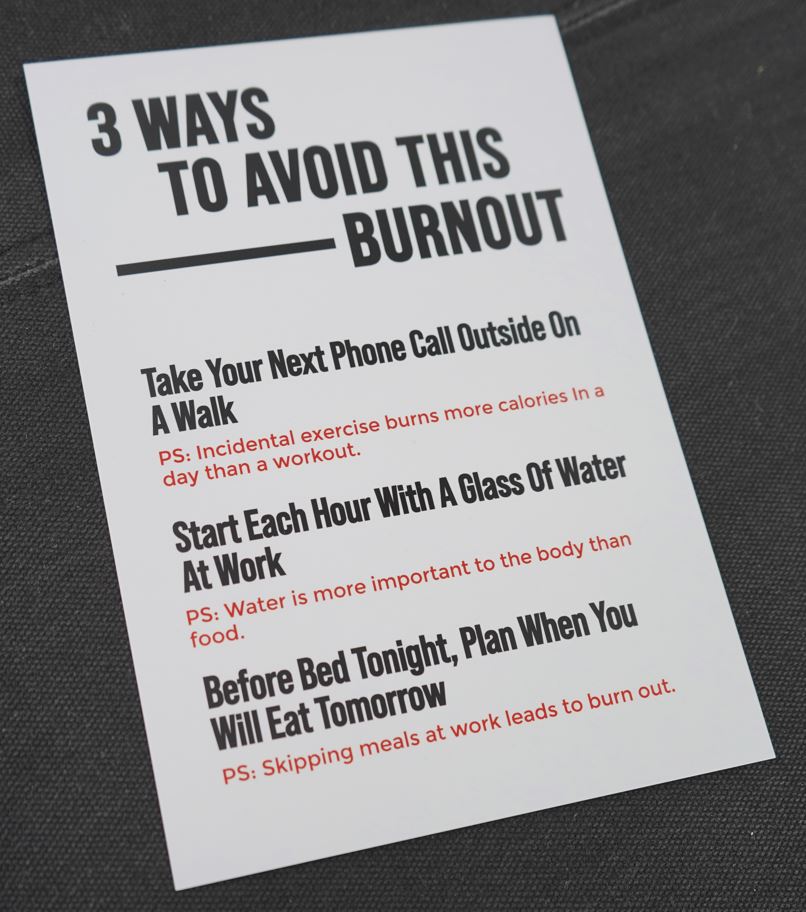 While I interviewed Connor he explained they were targeting prospects located roughly 500 metres from the gym. I suggested he include a location map showing how to get to the gym from the prospect's office, as this visually reinforces how easy it is to walk there and how long it will take – usually less than five minutes.
Personalised Location Map
So, each mailpack includes a personalised map from the prospect's office to LOCKEROOM, adding to the tactile credibility of the mailpacks and demonstrating the level of personal service offered. The message accompanying the map also suggests there are only a few memberships left – limit 100 members – so hurry up and respond.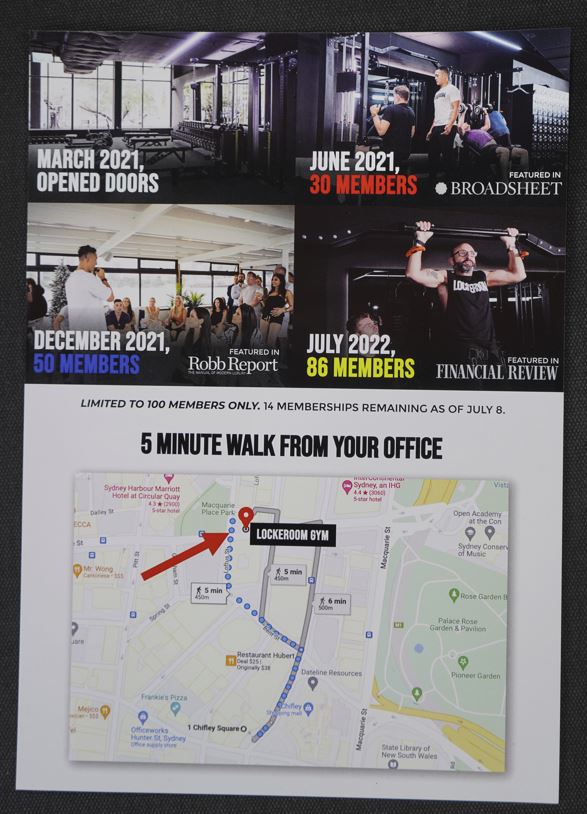 Personalisation of maps has been used in mail for almost 20 years, but very few marketers utilise them – yet customers and prospects love them. I'll show more examples in my next article.
The staff deliver the mailpacks to ensure they reach the prospect and very often hand them directly to the individual prospect, rather than leave them at reception. And because the staff are dressed in branded clothing, security in the building foyers usually let them into the buildings so they can go to the prospect's office to deliver the mailpack. Saves on courier/mail costs and is good exercise for the staff.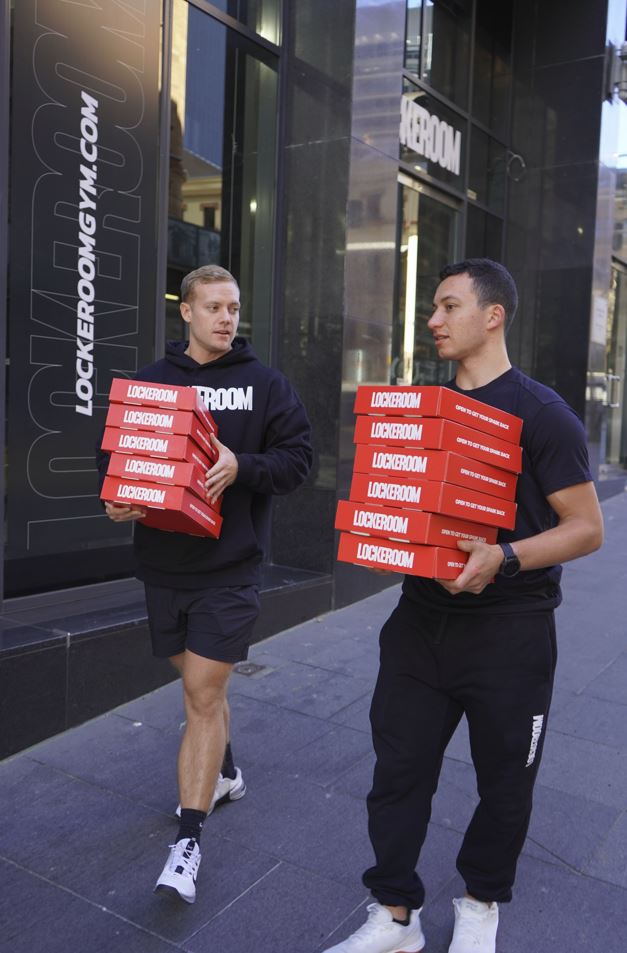 While the marketing world has focused on digital channels for the first two decades of this century, without much improvement in results, the one channel that has continued to work is direct mail.
If you want to reach C-suite executives, do so personally with tactile messages – they are trusted more than digital channels and get much higher response rates, as well as create brand awareness. After all, you don't want to appear the same as all the social selling salespeople who use the same templates and lame messages to try to trick you into connecting or replying to a message.
You can see lots more examples and learn more here. Or if you want advice and expertise on how to succeed with B2B marketing, please drop me a line: inquiry@madmail.com.au.