If you read my recent articles about LOCKEROOM, you'll have spotted the personalised map added to the mailing. It showed the recipient a map of the walking route from their office to LOCKEROOM.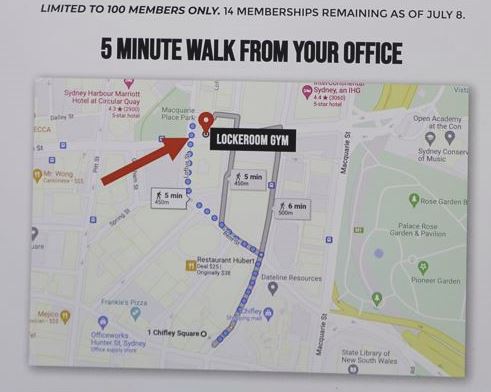 Personalised (or customised) maps have been popular for a while
They've been used quite successfully for almost two decades – ever since the invention of Variable Data Printing on digital presses. This technology personalises printed literature with images, graphs, data, colour, PURLs, QR codes and anything linked to the data held on each individual on your database.
You can view some wonderful work using colour personalisation here.
In 2004 this postcard was successfully used to sell out a WOLVERINE hiking shoes at Sears. Each postcard was personalised with the customer's name on the front.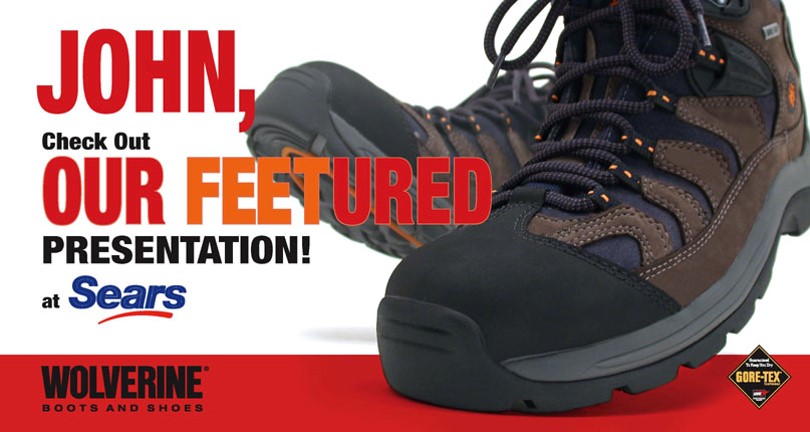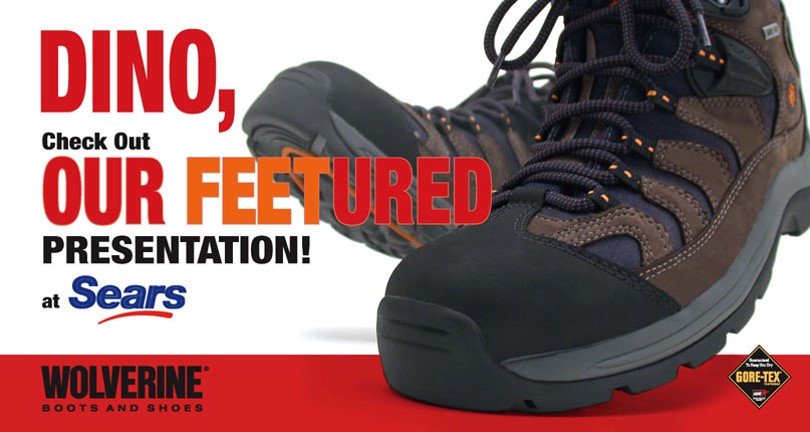 On the reverse side is an offer to save with the sale price. Plus there is an additional offer to save an extra $5 by redeeming the postcard at the customer's nearest Sears store.
And in case the customer doesn't know where their nearest store is located, a personalised map is included. It shows the route from the customer's home to their local Sears store. You'll notice the small print at the bottom has a lovely addition in the message:
"That's where you'll find the WOLVERINE TRECKER, and you can hike there in only 24,130 steps. (But you might want to wait until you have the shoes)"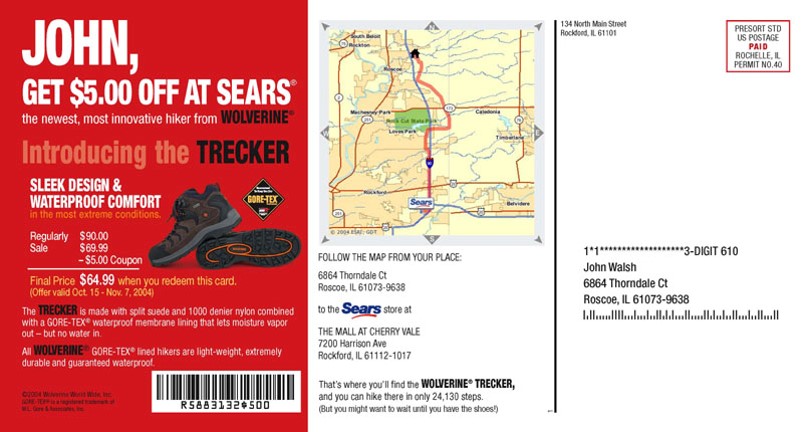 Each postcard included the personalised route map with estimated number of steps. This is a very creative way to add value to the personalised map and it's completely relevant to the product on sale – hiking shoes. Dino obviously lived closer to his local Sears than John did – he only had to walk 4,611 steps:
This US envelope is overprinted with a personalised map from the recipient's home to their new local McNellie's brewery-style restaurant. The mailing generated a 24% response rate – the highest in the chain's history.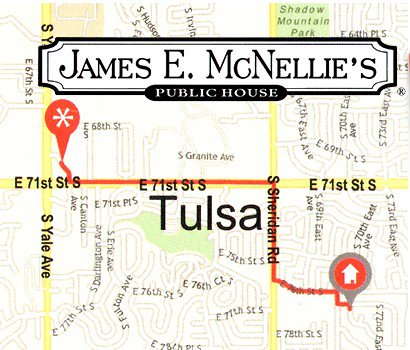 So if you work in retail and want to encourage customers (or prospects) to visit your store, try sending them a personalised map with an incentive to visit. You'll put a smile on the recipients' faces and might be surprised at how many people redeem your offer, as well as the sales that result.
If you're keen, you can get more direct mail ideas here.